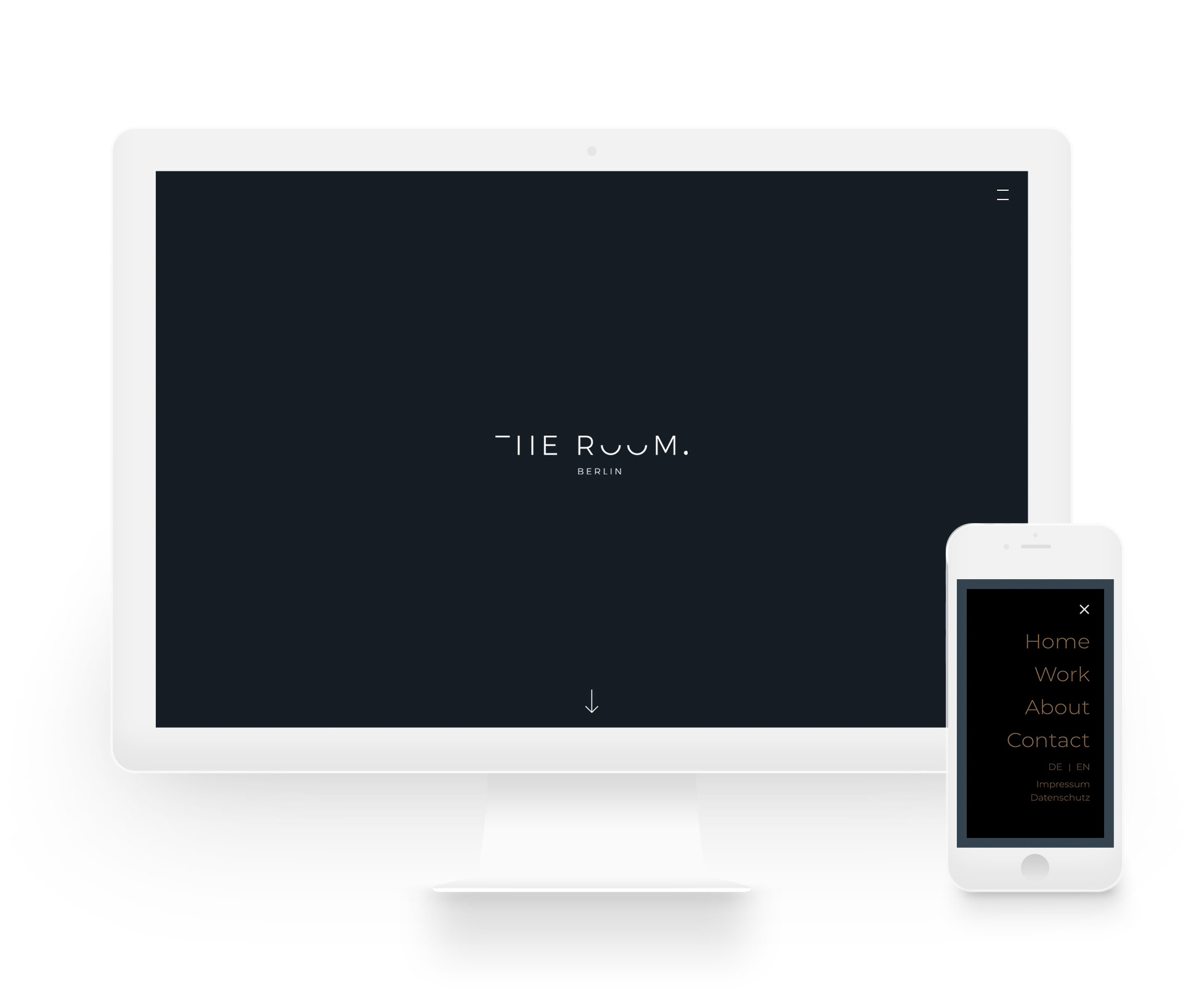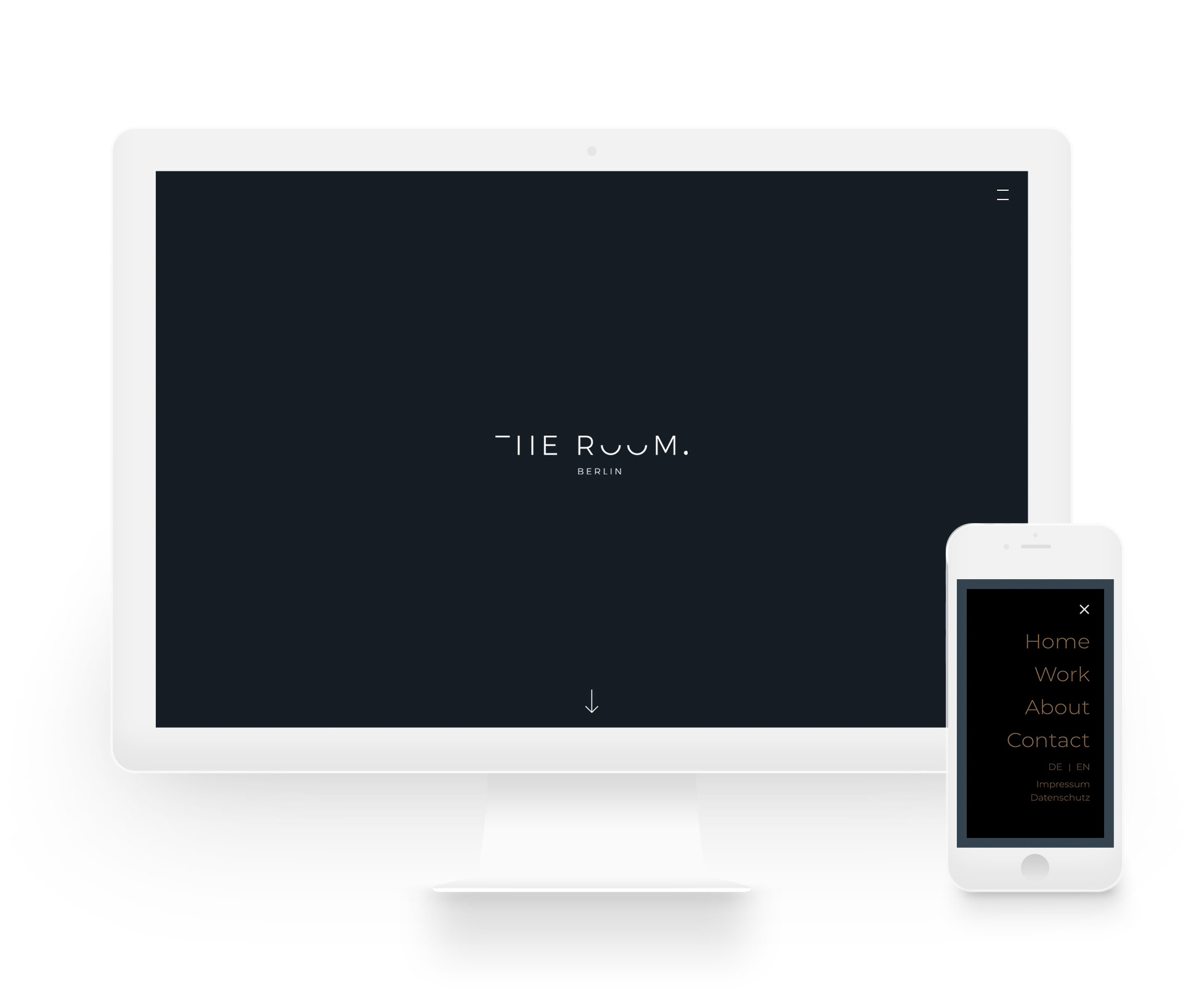 THE ROOM Berlin
Corporate Design, responsive Website
blokstudio wurde mit der Gesamtgestaltung einer Corporate Identity für die Agentur »THE ROOM Berlin GmbH« beauftragt. Neben Logo-Gestaltung  und Geschäftspapier entwickelte blokstudio eine kompakte responsive Webseite, sowie maßgeschneiderte visuelle Inhalte. THE ROOM versteht sich als Werbeagentur, die für erlesene Lieblingskunden kreative Projekte entwickelt, managt und produziert. 
Das Gesamtdesign für THE ROOM bildet sich aus feinen Linien sowie dünner Typografie und wird durch ein reduziertes Farbspektrum aus Blau- und Okkertönen auf großzügigem Weißraum zu einem edel anmutenden Zusammenspiel.
[unex_ce_button id="content_pwcftasil,column_content_4jgrdy5hm" button_text_color="#f94852" button_font="bold" button_font_size="15px" button_width="auto" button_alignment="center" button_text_spacing="1px" button_bg_color="#ffffff" button_padding="15px 40px 15px 40px" button_border_width="2px" button_border_color="#f94852" button_border_radius="0px" button_text_hover_color="#ffffff" button_text_spacing_hover="1px" button_bg_hover_color="#f94852" button_border_hover_color="#f94852" button_link="http://theroomberlin.com" button_link_type="url" button_link_target="_self" has_container="" in_column="1"]zur Webseite[/ce_button]
Marke
THE ROOM Berlin GmbH
Kunde
THE ROOM Berlin GmbH
Product
Corporate Identity, responsive Webseite
Aufgaben
Konzeption, Art Direction, Design, Programmierung